---
︎
Stranger('s) Touch is an art project under the guise of a beauty and retail brand, attempting to nudge the way we view everyday touch.

We interact with an innumerable amount of surfaces in our day-to-day lives. Quiet, ordinary and banal, these unnoticed surfaces are the ones that we keep coming back to. We delve deeper into the everyday surfaces, looking beyond the usual suspects of touch and tactility.

Stranger('s) Touch seeks to change that through a series of products that challenge or provoke touch in our daily spaces. We hope to bring unexpected visitors back to forgotten surfaces that tow the line of being uncanny and alluring. Like awkward new roommates, the products welcome you in a strange warmth which we hope you'll grow to get used to.
---
︎
Following our successful first edition earlier this year, we are pleased to share the return of Stranger('s) Touch. Situated at the Somerset Belt, edition two features 5 guest artists and their line of newly commissioned works, in an attempt to bring the stranger closer to your domestic spaces.
See you soon stranger.
PRESS PREVIEW & OPENINGFriday, 25 November 2022
01.00PM to 09.00PM
CLICK HERE TO RSVP
EXHIBITION DURATION25 November – 18 December 2022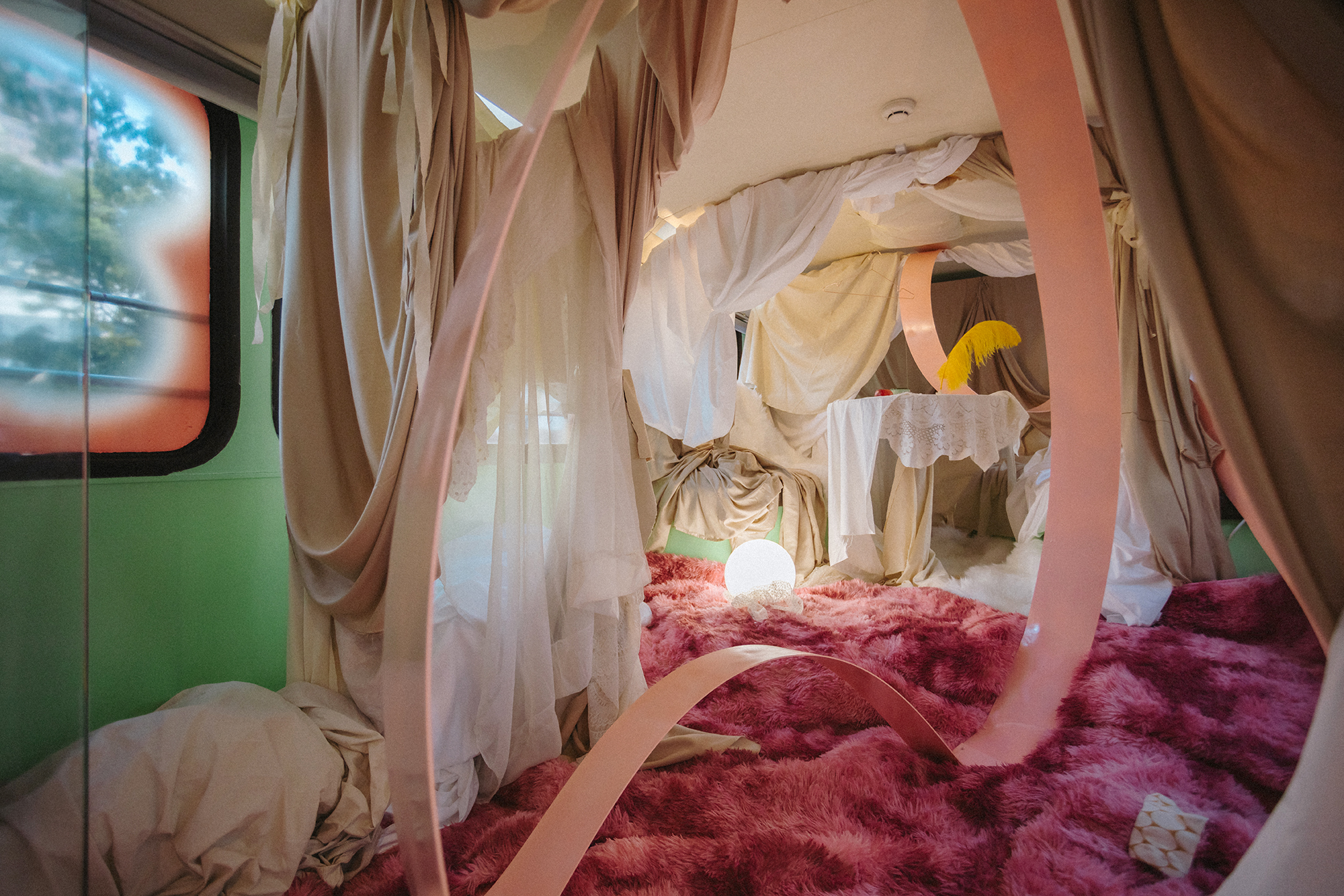 VENUE
Red Bus at Somerset Youth Park
121 Somerset Road
Singapore 238166
OPENING HOURS
Daily, 01.00PM - 09.00PM
Closed on Mondays
---
︎
STRANGERSTOUCHSG@GMAIL.COM
---
---
︎
Stranger('s) Touch would not have been possible without the extraordinary work of the following people:

CURATORDaniel Chong

ART DIRECTOR Pixie Tan

ARTISTSJenevieve Woon, Moses Tan, Teo Huey Ling,
Tiffany Loy, Weixin Quek Chong

DESIGNERS Zachary Chan, Wong Chun Sing and Nai Iyn Huii of Crop.sg

PRODUCT PHOTOGRAPHER Chong Ng

SPATIAL DESIGNER Phoebe Zoe Ho

---
︎
IN PARTNERSHIP WITH
POWERED BY